Liquid Waste Disposal & Tanker Jetting in Bath & Swindon
Remove waste water and blast away debris for free-flowing drains and sewers
There are many causes of wastewater flooding and overflowing drains, including deposits of fat, oil and grease (FOG) and large build-ups of silt and debris in sewers, pits, tanks and gullies. But regardless of the cause, it is vitally important to dispose of liquid waste safely and prevent it from happening again.
DALROD Bath & Swindon are fully licensed waste carriers and are highly experienced in removing all types of liquid waste, including flood water, septic tanks, interceptors, gullies and much more. As licensed carriers, we dispose of waste at an approved centre and prepare all paperwork compliant with regulations.
Once the liquid waste has been removed, the jetting tanker can clear away any remaining debris in the drain and tank. These tankers use high flows at lower pressures, ensuring a thorough and quick clean.
Our fully accredited expert engineers and fleet of waste disposal units are available 24/7 throughout the Bath and Swindon region – so whatever the situation, we've got you covered.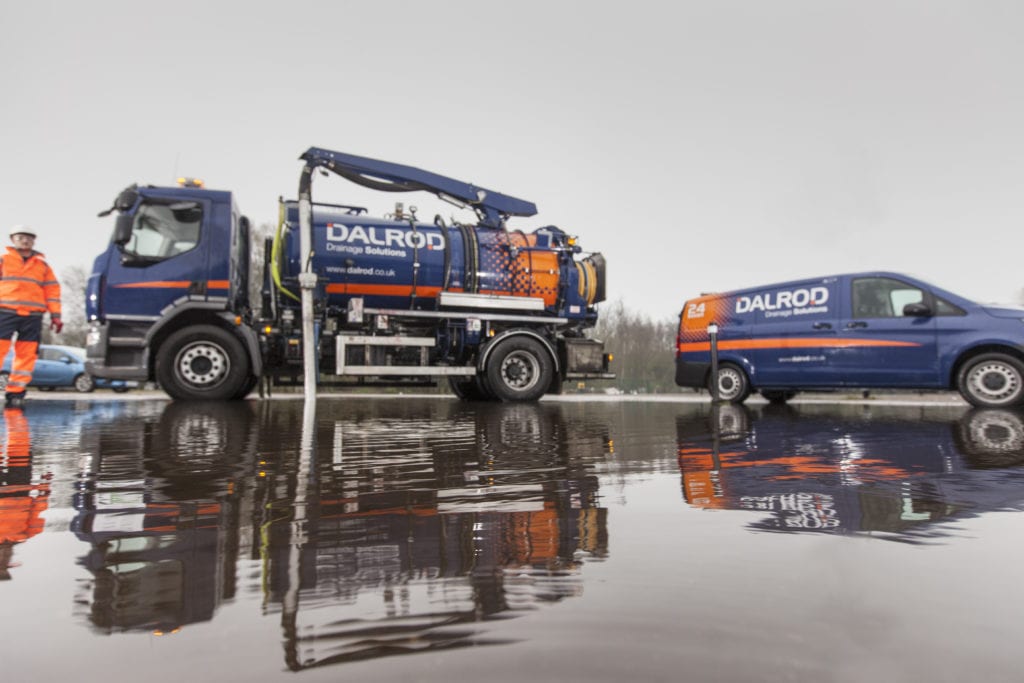 Why choose DALROD Bath & Swindon for your drainage problems?

bATH & sWINDON liquid waste disposal and tanker jetting case study
A residential complex in Swindon required a rapid response when the basement began flooding.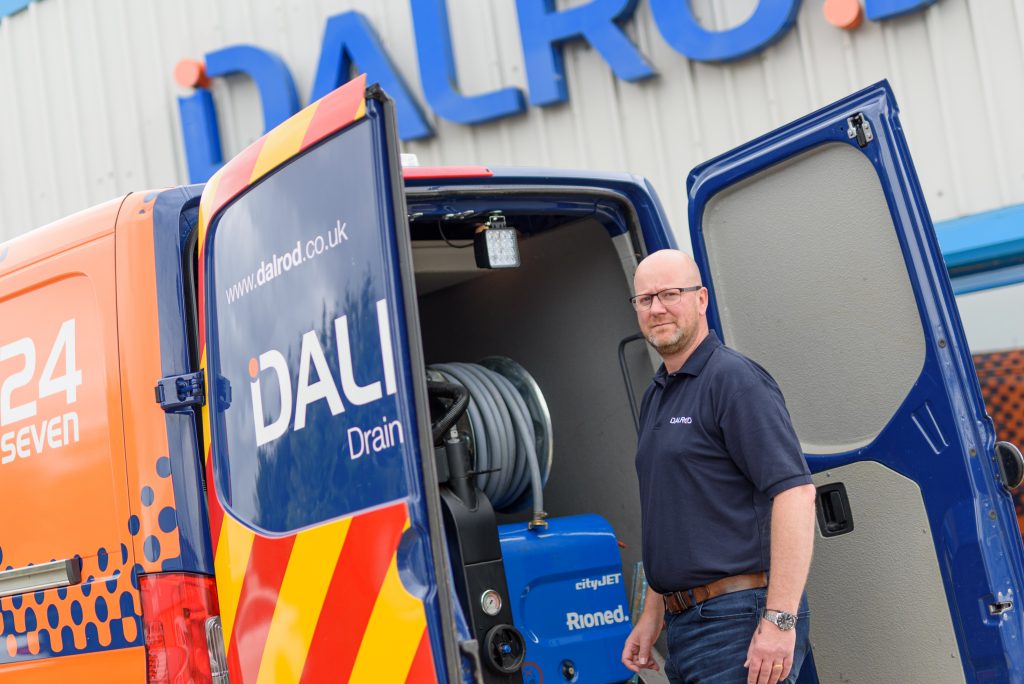 A faulty pump in The Plaza apartment building in Swindon led to the flooding of the basement and required urgent attention.
How DALROD Bath & Swindon solved the issue?
Our engineers quickly arrived on site and efficiently cleared the flooding with the use of a waste disposal tanker.


"I contacted DALROD about a problem with my soakaway. James was prompt, professional, courteous and punctual throughout. The work was done to a high standard, finished and cleaned up properly. I'm really pleased to have a great job done and without any of the fuss, nonsense or hassle you can sometimes get with tradespeople. Highly recommended."
"Our experience with DALROD was exceptional! We inherited a very old drainage system which we couldn't understand, but we knew there were problems. DALROD surveyed and unblocked everything super quickly and efficiently and provided us with a really thorough report and photos. Professional, friendly, clean and tidy – what more could you want? We will definitely be using DALROD again."
"James was brilliant. Promised to get to me within a couple of hours, arrived earlier, and had the problem sorted in no time at all. Very friendly and engaging, yet professional. Equipment and van super modern and super organised, adhering to all health and safety and Covid requirements. Helped me get manhole covers back on and do a quick clean of the drive. Awesome service that took the pain out of a very smelly problem. Just bin all those other business cards on your fridge and put DALROD there instead."