From a localised patch to a complete lining, we've got your damaged drains and sewers covered
Regular blockages, water not flowing away and bad smells coming from your drains can all indicate a broken drain or sewer pipe. If this is the case, it is critically important these are repaired as soon as possible.
DALROD's specialist drainage technicians are highly skilled and qualified to repair almost any size or length of drain and sewer pipes (pipes with diameter of 450mm-600mm require additional specialist equipment). Utilising the latest no-dig technology to prevent any inconvenience and costly excavations, we have the tools and knowledge to fix any broken drain or sewer at your home or commercial premises.
How do I know if my drain or sewer needs repairing?
There are three common tell-tale signs that a drain or sewer is in need of repair:
Recurring blockages in the system
Waste and surface water not flowing away properly
Bad smells coming from the drains
The most effective way to see if repairs are needed on the drainage system is to carry out a CCTV drain survey. This survey, carried out by expert DALROD technicians, gives us a full understanding of the condition of your drains, including the identification of any damage.
We can then provide you with accurate details about what has caused the damage, before carrying out our recommended repairs.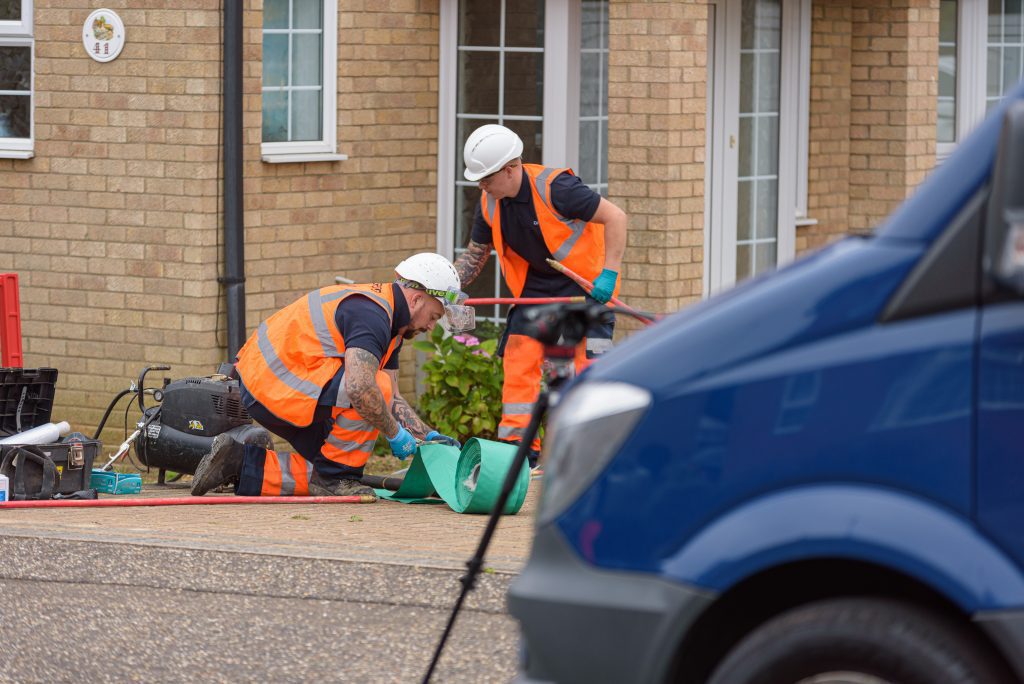 What does DALROD's drain and sewer repair service include?
Our comprehensive suite of drain and sewer repair services include:
Full CCTV drain survey and report
Localised patch repair
Complete lining of the broken drain, sewer and pipework
Pipe re-rounding
Use of our HydroCut system for circular and egg-shaped pipes
All types of pipe material can be considered for renovation. Furthermore, all renovation and lining works are covered by our guarantee, depending on the type of lining.
The benefits of drain lining
Drain lining is a cost-effective and no-mess alternative to traditional drain repairs. Our non-intrusive methods and our guarantee will ensure your drains are back in perfect working condition in no time. In fact, lining a broken drain or sewer will actually leave the pipework even stronger compared to its original state. Benefits include:
No costly excavation of surfaces
Minimum disruption and downtime
Suitable for diameters ranging from 100mm to 1200mm
Able to negotiate bends and offset joints
Continuous section – no potential weak spots at joints
All types of pipe material can be considered for renovation
Lining systems are available for runs containing diameter changes
Runs of up to 550-600m can be relined in one continuous length
Increased flow rates
Prevents tree root infestation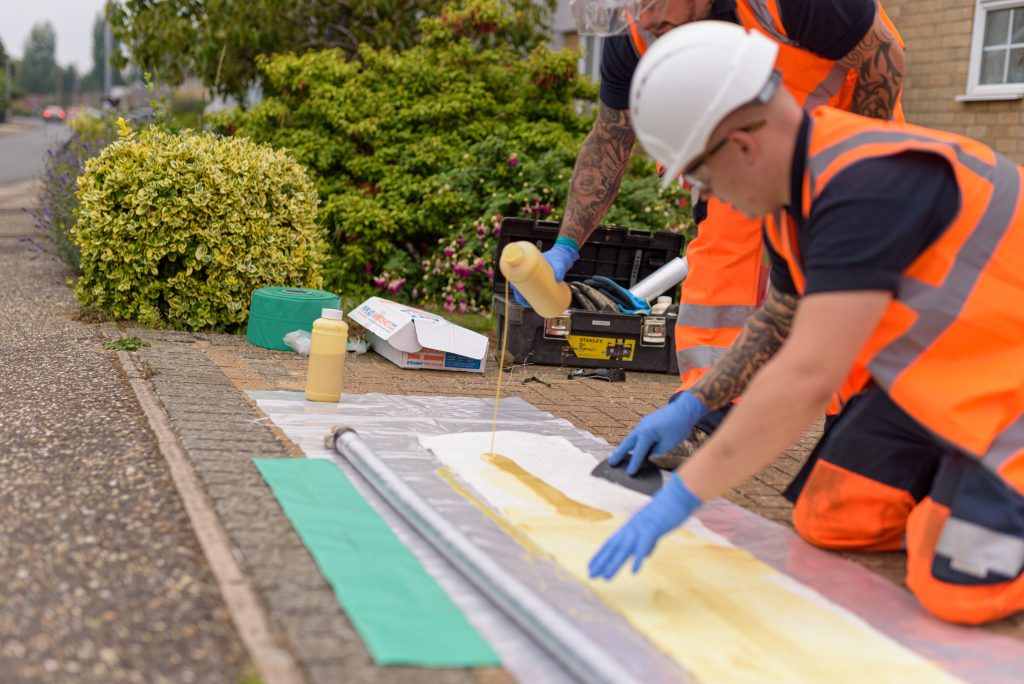 What causes damage to drains and sewers?
There are five main causes of damage to drains and sewers:
Tree root ingression
Damage caused by construction works
Structural movement leading to cracks and/or joint displacement
Natural wear and tear – this is exacerbated by age and poor maintenance
Rodents in the drainage system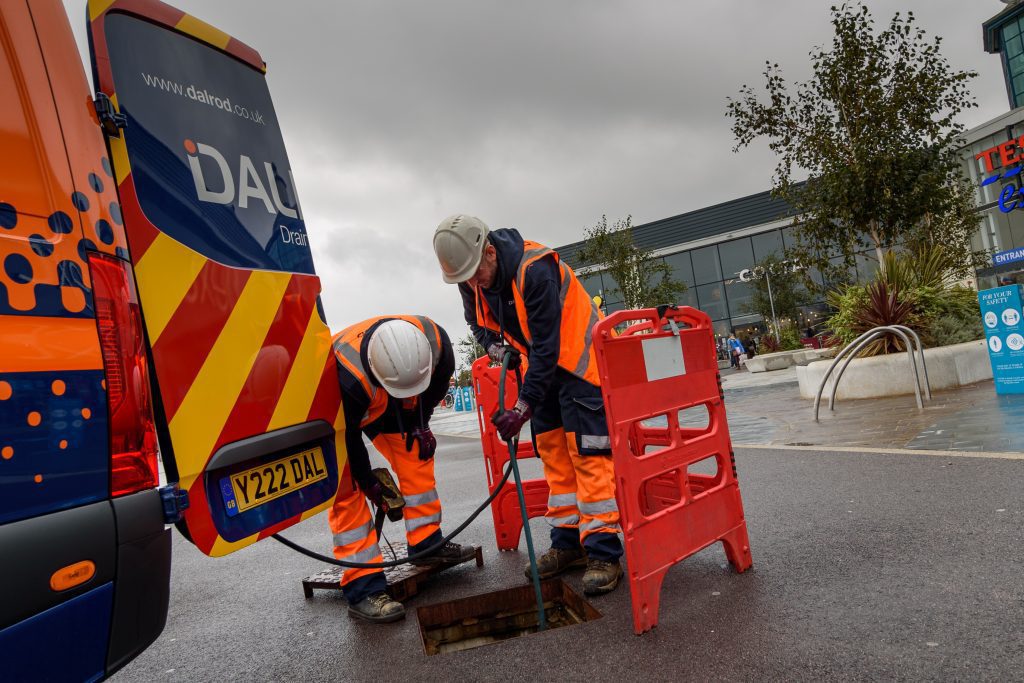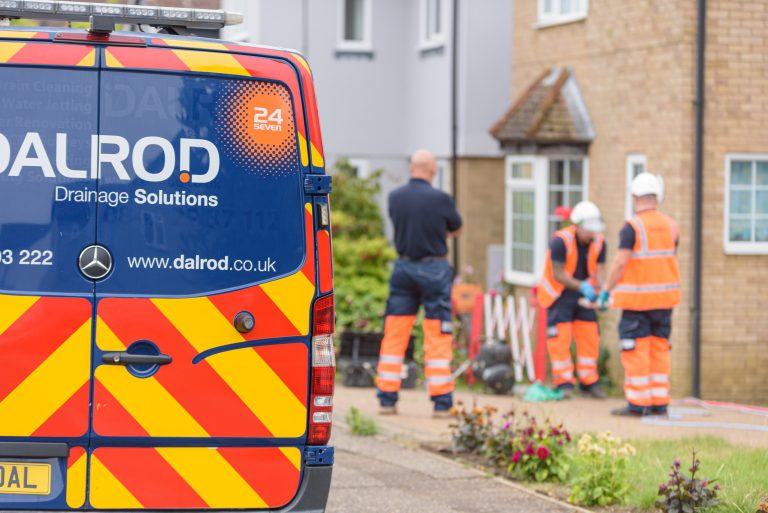 What type of damage can my drain or sewer have?
The common types of drain and sewer damage are:
Collapsed drain or sewer
Displaced drain or sewer
Cracks, fractures and holes in the drain or sewer
Bellied drain or sewer
Need to excavate? don't worry, we've got you covered
If a collapsed or severely damaged drain or sewer cannot be repaired using non-intrusive methods, excavation is sometimes the only solution.
In these scenarios, our highly skilled technicians and technical support team will guide you through the process, offering expert advice and the right solution to rectify the problem.
Once the repairs are complete, our engineers will reinstate the ground and property to its former appearance in the quickest time possible.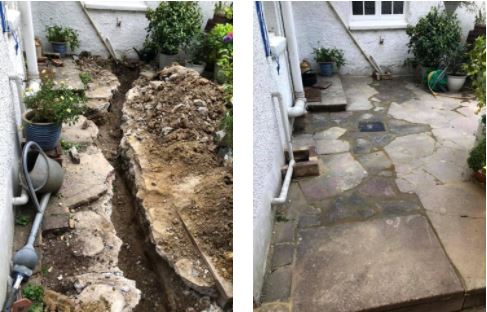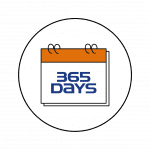 Available 24/7 every day
of the year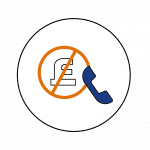 No call-out charges, day or night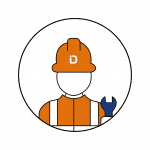 Highly skilled and well-trained engineers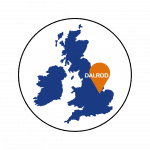 Branches nationwide – we'll get to you quickly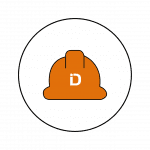 Safe, secure and fully accredited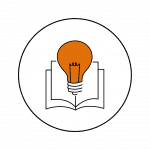 Over 35 years of experience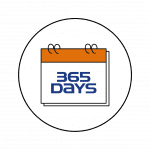 Available 24/7, every day of the year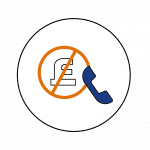 No call-out charges, day or night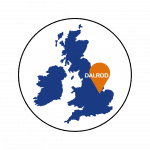 Branches nationwide: we arrive fast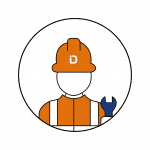 Highly skilled and well-trained engineers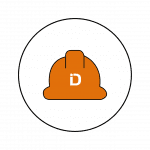 Safe, secure and fully accredited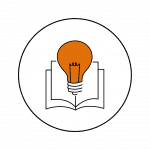 Over 35 years of experience
"Extremely efficient and responsive, gave a time window, and then phoned in good time to give an actual arrival time. Very friendly and professional on arrival, listened to the issue and dealt with it on the spot. Would thoroughly and highly recommend DALROD Oxford. Thank you James, excellent."
"Moved into a new property and began to notice a smell coming from the drains. Messaged John at DALROD Brighton and was booked in quickly. Him and his team were friendly and efficient, they sorted the problem quickly and even unclogged my sink that had started to have problems. Would highly recommend them to anyone."
"Excellent service and came the same day, even though I wasn't in a rush. Friendly, thorough, and most importantly found and fixed the problem and for a reasonable price. Thank you."
"Fantastic – so pleased with the service from a lovely young man today, who is an asset to your company! Very helpful, pleasant and polite, and he did a great job."
"Our experience with DALROD was exceptional! We inherited a very old drainage system which we couldn't understand, but we knew there were problems. DALROD surveyed and unblocked everything super quickly and efficiently and provided us with a really thorough report and photos. Professional, friendly, clean and tidy – what more could you want? We will definitely be using DALROD again."
"Paul Price at DALROD Merseyside & Chester was fantastic – we had a huge and horrid emergency blocked drain and he came so quickly, he was professional, polite, worked really hard, and I mean this was physical! I'd like to very highly recommend him for totally resolving our awful blocked drain issue in a quick and professional manner. He was also friendly and kind and tidied and cleaned/bleached the area afterwards which was an added bonus and surprise. Thanks again – it's rare to find such good service."
Speak to the friendly DALROD team today to find out more about our range of services and discover how we can help keep your drainage system in tip-top condition.