When an emergency occurs DALROD prides itself on reaching our customers as fast as possible.
This becomes even more essential when a problem happens in a healthcare setting. Drainage issues can be serious, and no one wants to have waste water or a blockage on site for any length of time.
DALROD Maidstone were called to attend a hospital this week, after a nasty blockage caused an issue in one of their toilets. Keeping facilities clean and clinical is particularly crucial in an environment where people are unwell, so DALROD were on the case.
If you are squeamish look away now!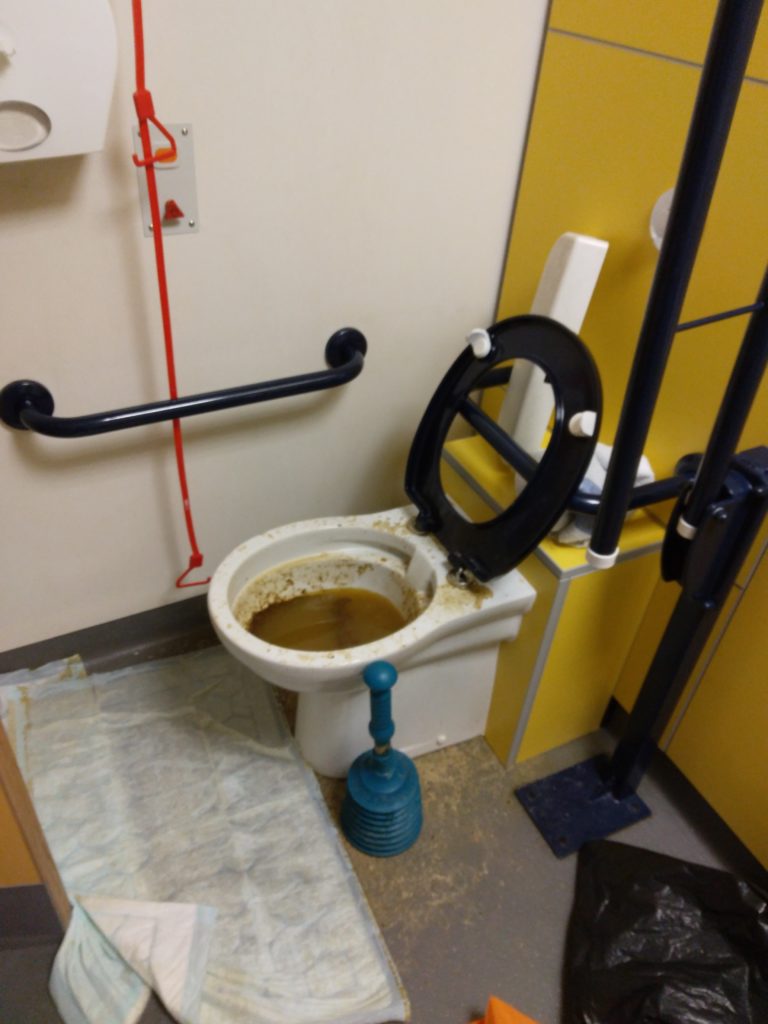 Extra challenges.
To add to the complexity of the job, Mark Royden and Kadee Edmondson from DALROD Maidstone were visiting a live COVID-19 ward. This meant extra precautions and equipment were needed before they could even begin to unblock the toilets.
"It was extremely reassuring having highly trained critical care staff from the front line NHS assisting, with the out fitting of specialist PPE and RPE for the job," said Mark Royden of DALROD Maidstone. "The unblock itself was quite a quick fix but with all the preparation everything took longer than normal. We certainly felt safe once we were in our suits."
A job well done by DALROD Maidstone meant the bathroom was blockage free for the patients once again.
"We were happy to help," stated Kadee. "It is hard enough when you are not well and having to stay in hospital. No one wants to worry about out of order bathrooms on top of everything else."
If you are a local business in the Maidstone area and are in need of drainage services, get in touch with us today on 01622 246267!