DALROD UK have been established since 1985, when Walter and Margaret Lane first started the drainage solutions business.
Since its launch, the business has gone from strength to strength and grown into a national organisation. It now has local service centres up and down the country.
Soon after the business got off the ground the family ethos was firmly cemented as Dave and Jo Lane both joined the company and have remained at the helm ever since.
Continuing what has now become a family tradition, DALROD are delighted to officially announce the next generation of Lane family to enter the business.
No stranger to the company.
Kimberley Lane has spent her childhood growing up around the business, and it's expanding network of service centre owners. This means she is no stranger to the world of drainage. Having worked in different roles throughout her teenage years, she has a clear vision for where the business should aim for the future.
Kimberley has spent the last 6 months on an intensive Graduate Director programme. This is designed to give her insight to all departments and functions across the business, and once complete she will take her place on the board of directors.
"The last six months have been a bit of a whirlwind. I have thoroughly enjoyed getting into the core of the business," commented Kimberley. "I have always been involved within the business, at different levels, however it is a really exciting prospect to be able to have the knowledge and support from the team as I take a more active senior role."
Recently Kimberley has been heavily involved in the annual DALROD conference and was given the opportunity to present to the entire network the work on the brand refresh. This project has been worked on in the background for a while and showcased the new look for the website and the vans.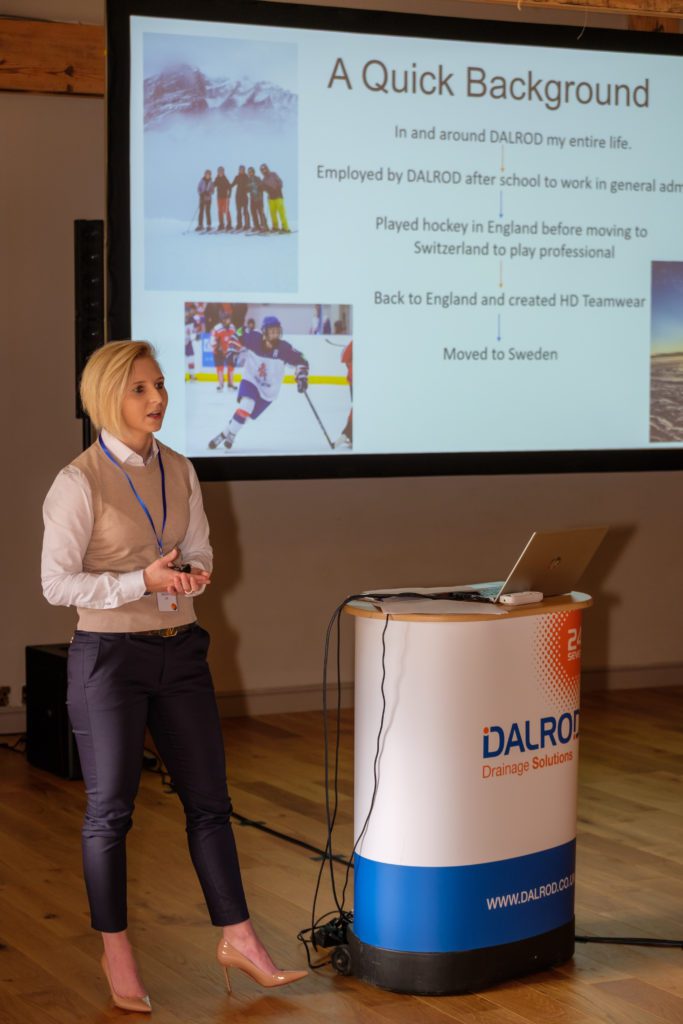 Something special.
"We are extremely proud of Kimberley," said Managing Director (and dad) Dave Lane. "As a business owner you always imagine your children will play an active role in the company when the time is right. To be able to have the third generation actively working within DALROD is something really special."
So… what is next?
Kimberley is continuing her graduate programme and having spent several months within marketing the next step is to continue experiencing managements roles within other departments.
Everyone at DALROD wishes Kimberley every success as she continues her Graduate Director training. We are looking forward to her increasing involvement within the business.