DALROD business owners work extremely hard up and down the country to grow their organisations.
This year has been even more challenging than normal for our network of business owners, navigating the pandemic and finding new ways to win jobs have been the least of their worries. Each and every one of our local service centres have worked tirelessly to grow and develop their businesses during this difficult time.
The DALROD Annual Conference which took place on the 17th of September this year provided the chance to celebrate successes together and was the perfect occasion to hand out some well-earned awards.
A Sought After Award.
The most coveted award among the network is (naturally) Franchise of the Year which was awarded this year to DALROD Luton and its Director Allan Zealey.
The awards were carefully considered and based upon merits and contributions over the past year. Areas assessed included business development, marketing, team advancement, and most importantly, customer service. DALROD Luton have had an exceptional year and are worthy winners.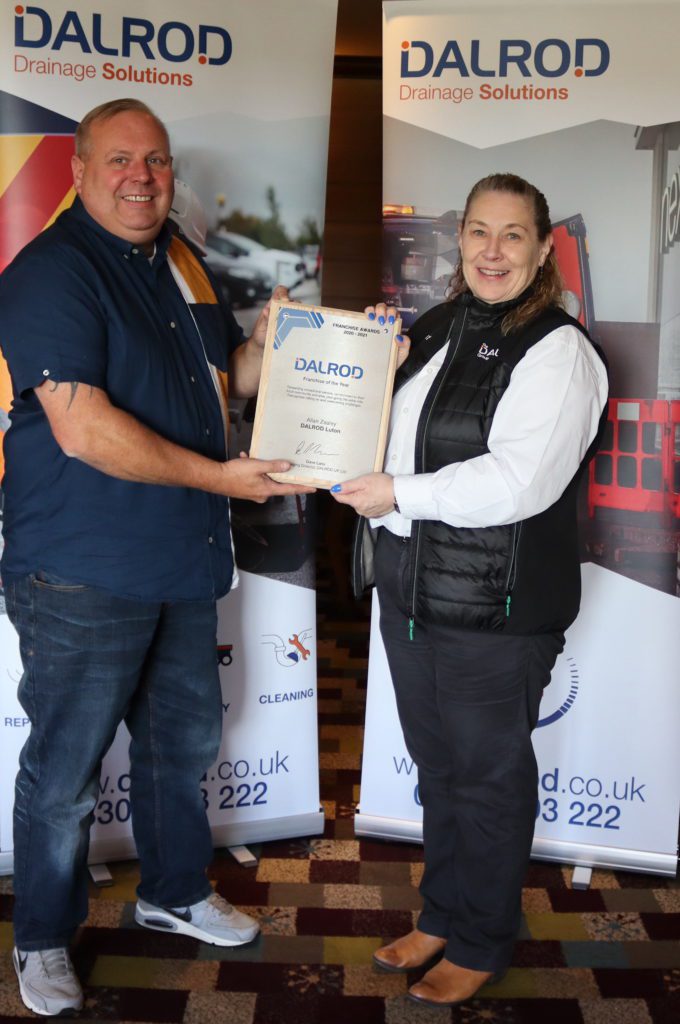 "I am very honoured to receive this award," commented Allan. "Beating all those other franchises to this prestigious award means a lot. No one buys into a franchise to have just a job, it's an entire lifestyle choice. This award fortifies our position within the DALROD company and verifies not only the level of investment we have made but also all the hard work that we have put in."
Worth all the Hard Work.
Handing out the award and gift was Catriona Berry, Franchise Manager for DALROD UK. "Allan is on a great trajectory for the future, and his business is a fantastic example to our other franchisees. We have several new businesses within our network and they seek guidance and reassurance from those more established franchises, Allan is one of those."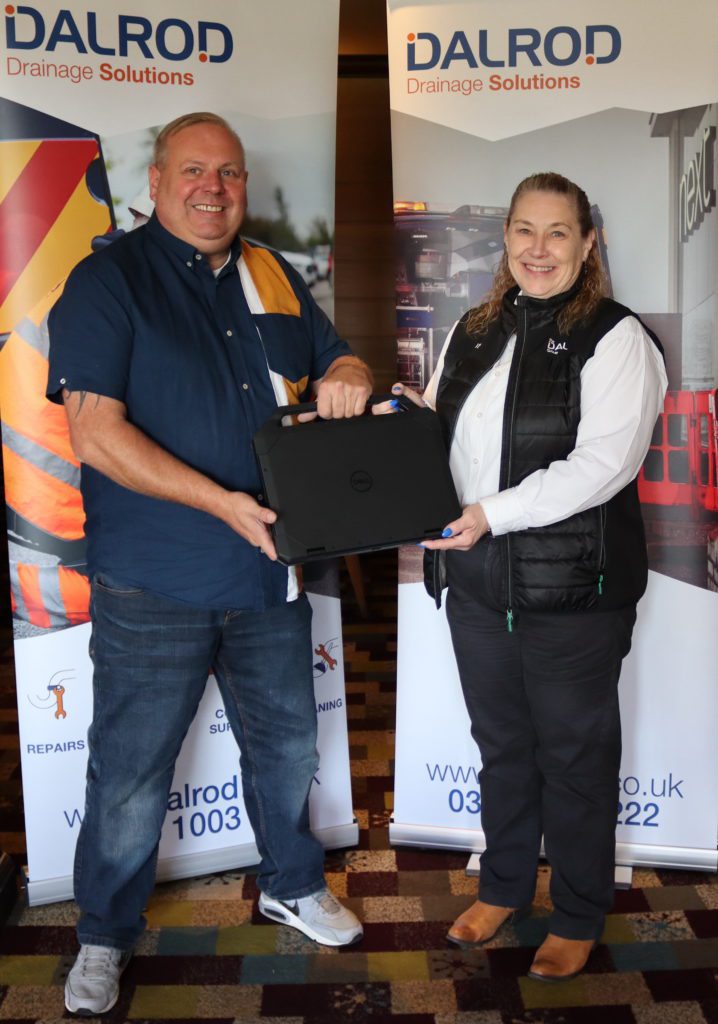 Huge congratulations go to DALROD Luton and Allan for his achievement! Well done!