DALROD is proud to be a very family friendly organisation, and many of our service centres give back by getting involved with their local communities. With so many good causes out there, it can be difficult to choose which one to lend support too.
A great way to contribute, and to get the brand recognised is by sponsoring a sporting team.
DALROD Merseyside & Chester have stepped forwards and done just that. They have recently sponsored the newly formed under 10's football team. The New Ferry Greens!
This energetic, bubbly and cheeky new boys' team were only formed back in July 2021, and they are already making their mark in the local area as their matches get underway.
"We feel it is really important to be involved with the community," said John Rice, Director of DALROD Merseyside & Chester. "The wonderful thing about sponsoring a youth football team is the chance to give them a boost by having confidence in the team. At the same time we are able to get our brand in front of people who may need our drainage services."
Looking Fantastic Kids!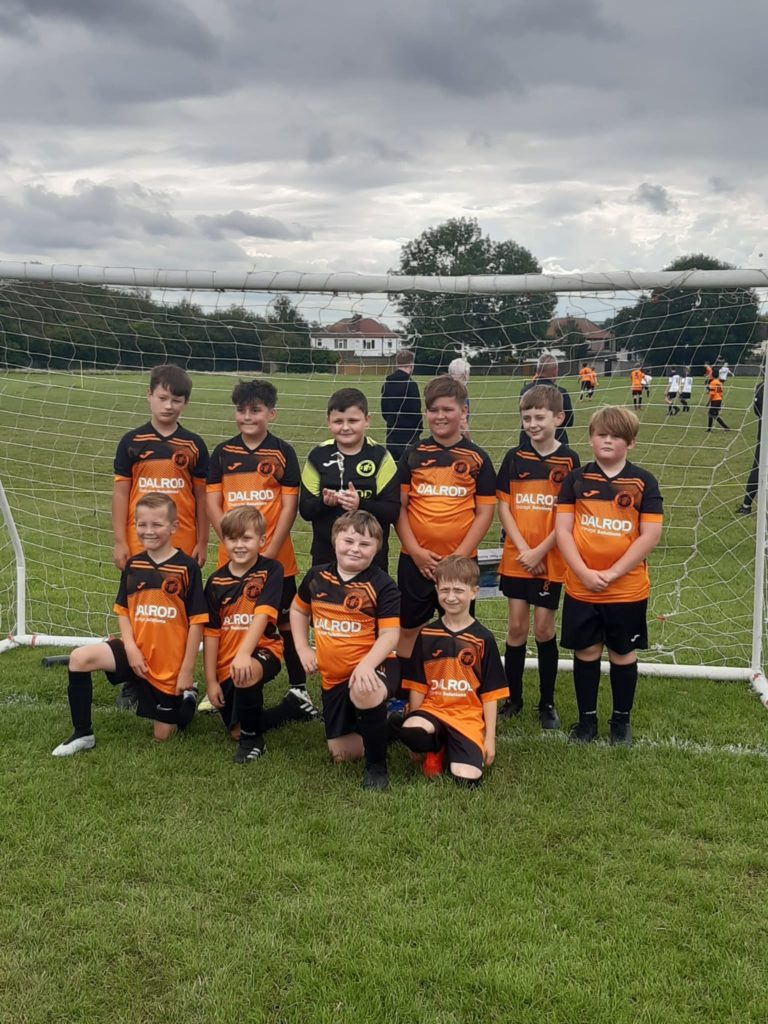 The new kit is a fantastic colour and looks really smart with the DALROD logo proudly displayed across the front. The team are sure to be eye catching wearing these colours on the pitch!
"The new kit looks amazing, and the kids already look like stiff competition," commented John. "We are excited to be following them throughout this season. We also can't wait to see them compete in their matches to see how well they perform as a team."
DALROD Merseyside & Chester want to wish the very best of luck to the New Ferry Greens. Have a great season kids and enjoy all of your games!