DALROD Watford are approaching a very exciting milestone. Their first Anniversary (happening on the 4th May) as business owners is something to be revered and celebrated. As we begin to see green shoots with the opening up of the country it is difficult to forget that when DALROD Watford launched back in 2021, it was a very different time. The global pandemic has affected every small business in the UK in one way or another. It is always a huge achievement to celebrate business success, after such a challenging start.
How to succeed in a new business
DALROD Watford have proven that anything is possible if you have enough ambition and drive, and they have lots of it!
That drive to succeed beyond all else proved to be essential as there were challenges around every corner! The initial start to a new business never begins with a huge bang, and it requires long hours and tireless effort to generate new work. There is also a lot of learning to be done in those first few months! The team found that customer service proved to be the difference in an area where other drainage companies were already operating.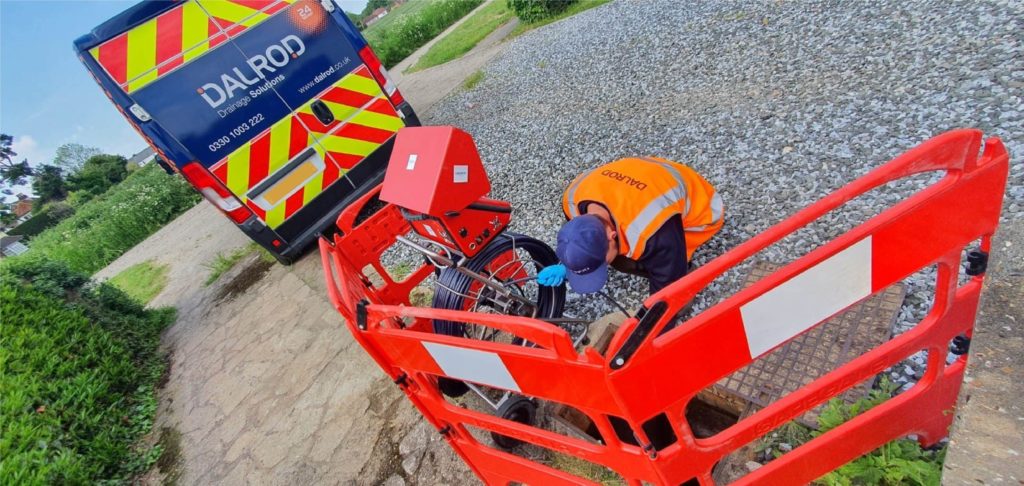 "We are confident in our abilities and the quality of work we produce. This has opened doors for us with commercial cliental who haven't had the easiest relationship with previous drainage suppliers," said DALROD Watford.
Half way through the year, DALROD Watford joined the entire DALROD franchise network at the annual conference event in Cambridgeshire. Postponed for two years due to COVID-19, this was the first chance everyone had to be together. This reinforced the power of the wider network, and the support that everyone showed each other. "As a fairly new franchise this was invaluable to us. We have been able to learn so much from fellow service centre owners and also from the franchisor," they said.
Taking it in their stride
Three quarters of the way through the year was when DALROD Watford really began to find it's rhythm. Many of the initial and daunting tasks became part of a routine, and customers begin to flow through the doors.
When looking back over a whole years' worth of achievements and more importantly the learnings, DALROD Watford have many fond (and some difficult) memories to reflect upon. Now, the next logical step is to begin looking to the future. DALROD Watford will be looking to continue growing their business further within the next few months.
Congratulations to DALROD Watford for a brilliant first year!