Issues with drainage are something that no home or business want to contend with. However, this becomes even more challenging when it involves a school.
DALROD have recently undertaken a project based at a school in the Bristol area.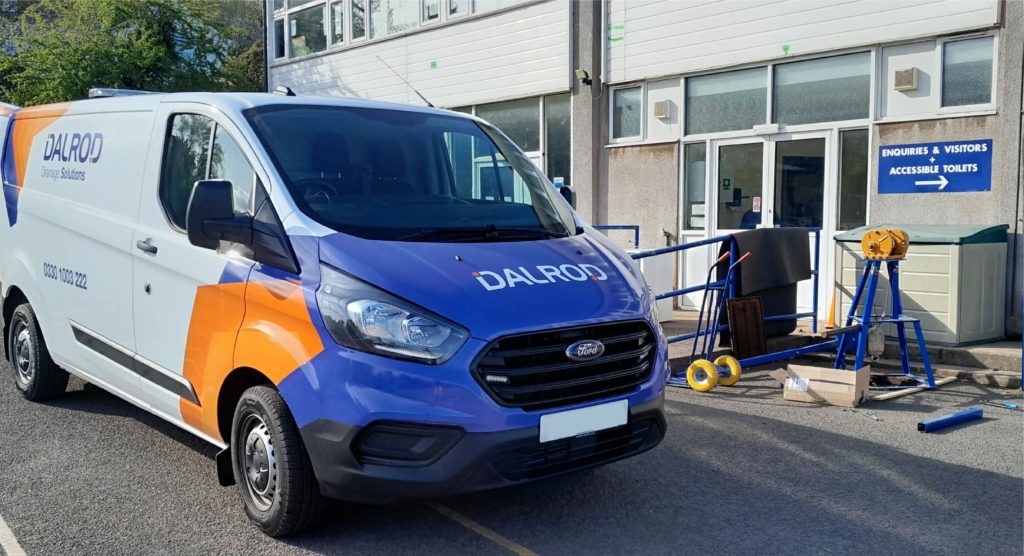 It all started with a survey.
This story begins in half term (February 2022). DALROD take pride in our flexible approach to customers, and visiting a site such as this during the holiday was key. Conducting a site inspection or survey is a lot easier without a school full of children around. Surveying during a quieter time, or school holiday ensured nothing was missed and there were no distractions.
The caretaker on the premises had witnessed a few issues that had repeated over time. He didn't want to risk having more work on his plate so he made a decision. He thought it best to get the professionals in to assess the stability of the drainage system in full, before bigger issues started appearing!
So, he called DALROD Bath & Swindon to take a look!
Seeing is believing!
Getting a CCTV survey provides a clear picture of what is happening under the ground where people cannot normally see. In this case this process was essential, because it showed problems that would have gone undetected without the camera acting as eyes under the ground.
While it may not all be good news, and some issues such as cracked and pitch fibre pipes can be identified, this method actually provides some benefits to the customer.
Customer can see exactly what is happening for themselves on the footage
Areas that need fixing straight away can be found
Further planned works at a later date can be planned based on evidence
Emergencies are less likely to occur
What happened next?
DALROD completed the survey and made recommendations. The biggest problem for the school was the reduced capacity of the pipework. In simple terms because the pipe was made of pitch fibre, the diameter of the pipe was very reduced and water couldn't flow correctly. There were also cracked pipes and cleaning needed.
The best option for the school was to wait until the next holiday – the Easter holidays, for work to commence. With an empty site and plenty of space DALROD set to work. "This was quite a nice project for us," said James Kelly from DALROD. "There were multiple issues and we had to decide what to tackle first. We were able to correct all the problems with the pipework and give the school (and the caretaker) peace of mind that they won't have any major concerns for quite some time."
Evidence from the camera survey was used to conduct the following works.
The pitch fibre pipe was put back into shape and supported by a liner. This ensures it will maintain its round shape and secure it future condition.
New patches were inserted over displaced pipes.
Severe cracks in four additional pipes across the site were also fixed.
Finally, large amounts of scale was cleaned and removed in one of the main pipes.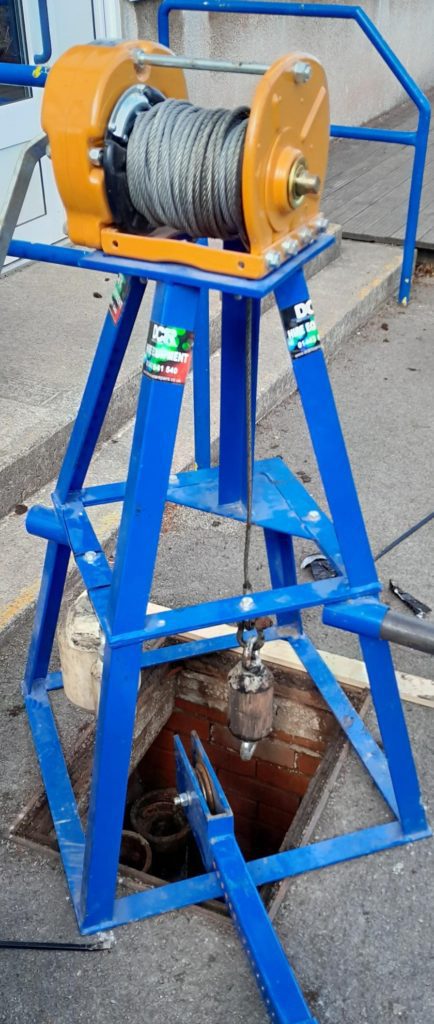 This all resulted in one happy customer!
Great Feedback.
"We have used DALROD on a few occasions at two schools. They carried out Drain Surveys and the reports were very useful. James is very conscientious and thorough in his work. DALROD recently carried out some works to sort out the drains – it was great to know that we were in good hands. We left James to it and were delighted with the outcome. I would strongly recommend DALROD to anyone," said Avril Steel, School Business Manager.
If you are having issues at your place of work and feel that it may be connected to the drainage system, then please get in touch with DALROD Bath & Swindon today for help or advice on 01225 984195.