After announcing back in September of this year that DALROD have undergone a brand refresh, we have all been excitedly waiting for the new vehicle branding to begin rolling out. That time has come!
DALROD North East are the latest franchise to begin the upgrade of their vehicle fleet to the new style. Luckily for us this brand new van had its stunning decals added around the corner from the Head Office, allowing us to grab a few key shots before it left for its new home.
A Modern and Clean Look
The changes are not subtle, known for the blue vans for many years, DALROD has taken a leap of faith with this new design. A modern and fresh approach to the vehicles has been selected specifically to catch the eye.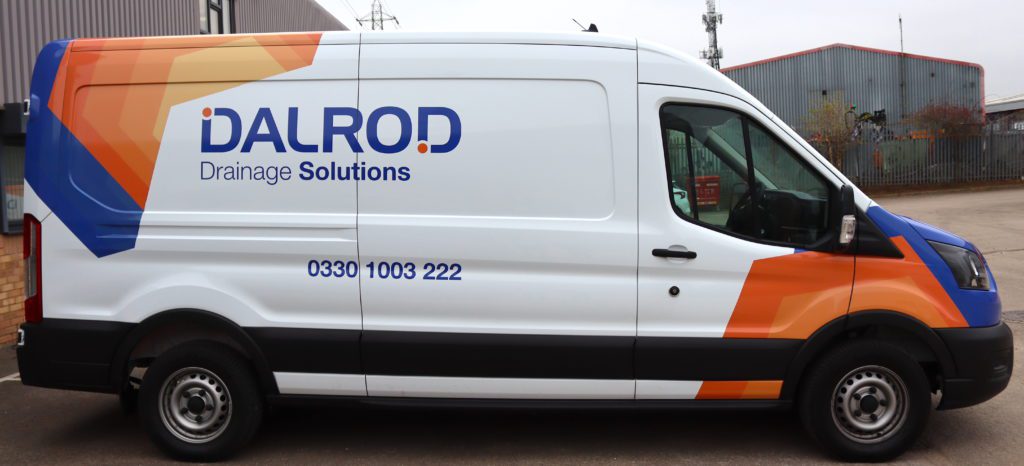 "I wasn't sure about the new white look in the beginning," says Marc Defraine of DALROD North East. "It is quite a drastic change, but the more I looked at the branding the more it grew on me, and I can see just how striking the vans look once complete."
The new style features a distinctive coloured bonnet designed to help the logo pop out, and the unique design stands out from the crowd. This is not just any old white van!
Crucially our vehicles are a constant reinforcement of our brand, and they are a fantastic way for customers to familiarise themselves with the DALROD name. We believe that this updated look will enable customers to recognise us more easily, and then we can continue to be the 'go to' company for drainage solutions!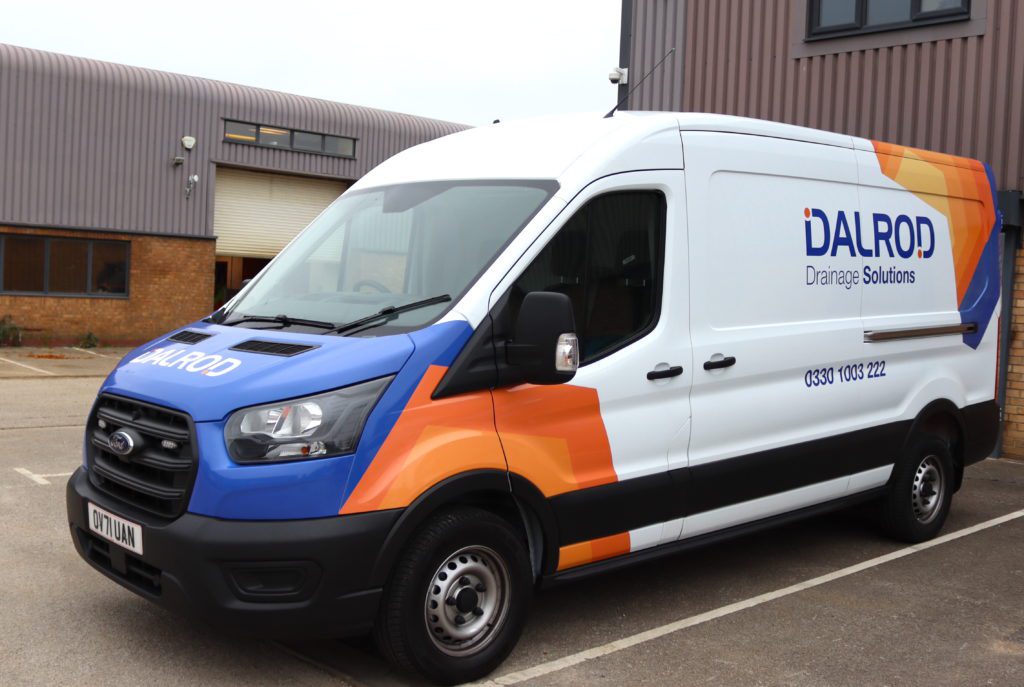 The whole company are eagerly anticipating further vans being released, which will be happening soon. Slight delays caused by vehicle availability have affected the industry as a whole. This means many of our business owners are waiting up to a year for their new transport.
DALROD are confident that when our new and updated fleet are seen on roads up and down the UK they won't be missed!