DALROD UK Ltd were proud sponsors of the Stamford Santa Fun Run for 2021. Hosted this year by Stamford Striders and Burghley Rotary Club the event took place at Burghley Park this past weekend. More than 1,500 Santa's were running, skipping, and walking the route to raise money for deserving local charities, including Sue Ryder and Mindspace. The event was hailed a sell-out success and we have never seen so many Santa's in one place at a time!
Team Santa's Draindeers
With hats on heads, belts (and trousers!) tightened, Santa's of all ages took to the start line ready to complete three laps of the 5K course. Despite it being a bit wet and cold, everyone involved put in maximum effort to help raise an amazing £20,000 for the respective charities. It was a huge achievement to have the event take place after it cancelled last year due to COVID-19.
Dave Lane Managing Director of DALROD UK commented ''It was a fantastic event to be part of, especially as these charities have touched the lives of so many local people. It was great to see everyone coming together for a good cause. The warm up at the start was particularly energetic and I have never seen so many people of varying ages dancing away in Santa Suits!"
---
Entering under the creatively named team 'Santa's Draindeers', employees from DALROD Head Office and DALROD Peterborough completed the fun run, with the added bonus of Christmas songs to get us in the festive spirit. The event was completed in under an hour, just in time to miss the worst of the rain!
A Rewarding Day
"Even the rain and grey skies didn't dampen the participants spirits and we were all proud to finish the course in respectable times!" said Jim Parrish Operations Manager at DALROD Peterborough.
This was an event that we would highly recommend for next year, as it was perfect way to bring people together. There was a fantastic effort by all involved, a huge congratulations to everyone who took part!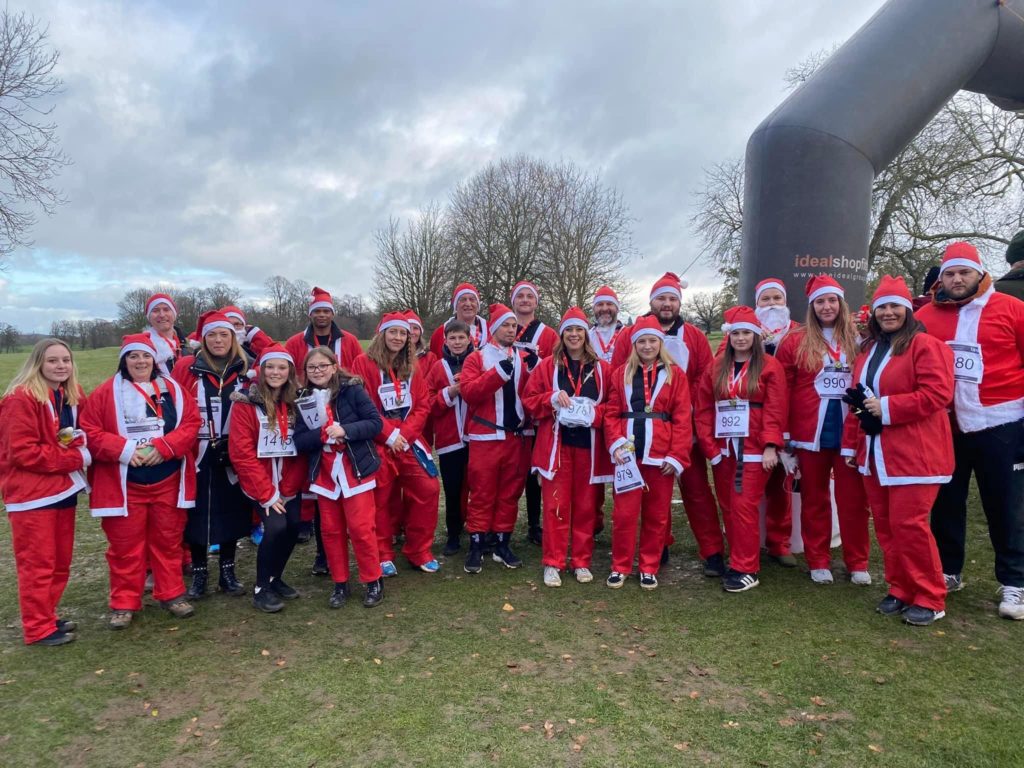 Well done team, a great day!