DALROD are proud to be a family orientated organisation and many of our service centres like to give something back to the local communities that they serve. A fantastic way of doing this is by getting involved with local sports clubs. With so many great causes out there, it can be tough to know who to support!
Sponsorship is a fantastic way of providing that much needed support, whilst getting the DALROD brand name recognised, and that is exactly what our Nottingham service centre has done. They are now the proud sponsors of Hednesford Town Girls Under 15's Football Team.
The girls Under 15's team forms part of Hednesford Town FC affiliated teams, who play together as part of the #OneClubOneBadge philosophy. The group has a strong ethos of supporting and developing players regardless of age, gender, or background, and focuses on bringing out the best in individuals. This is something that is also represented by the DALROD values.
A great sport to be a part of.
Andrea Newman, Director of DALROD Nottingham, said ''We are incredibly proud to be sponsoring Hednesford Town Girls Under 15's Football Team. Giving back to our local community is important to us and we hope this will give the team a confidence boost to continue with their success. We took particular interest in supporting a female team as women are often overlooked in sport and we feel like they deserve the same support as their male counterparts.''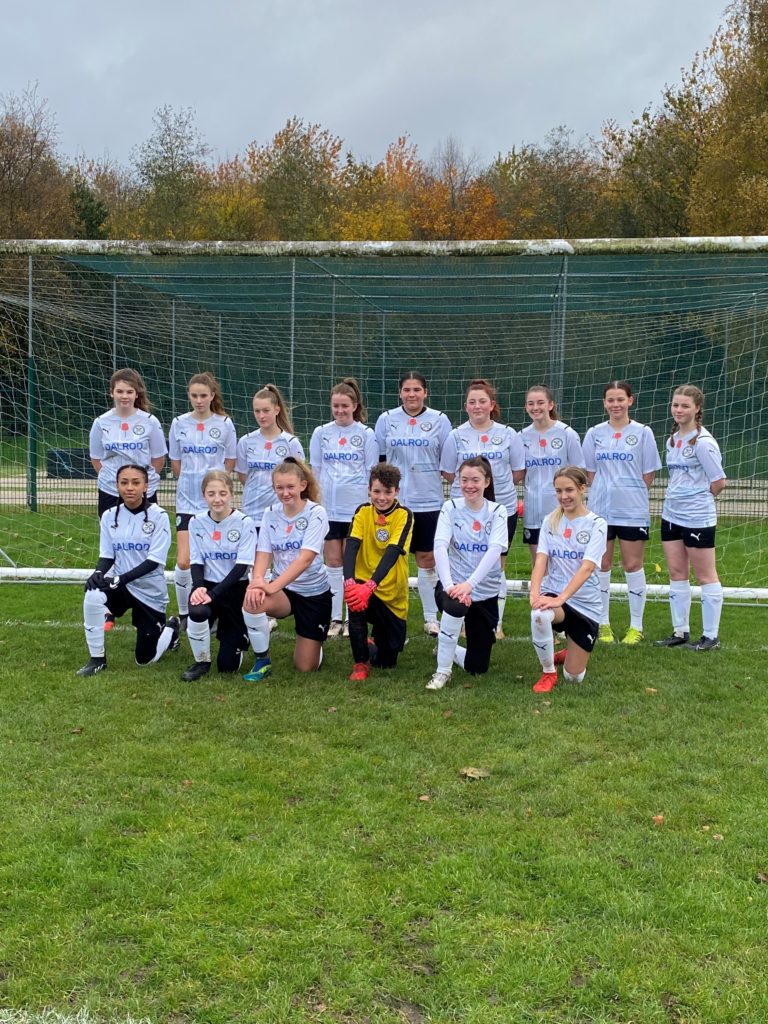 The new kits look fantastic, especially with the DALROD logo proudly displayed across the front.
Andrea also commented ''We are excited to be following the team throughout this season. We can't wait to watch them compete in matches and see how well they perform as a team. No matter the result, they have our full support.''
DALROD Nottingham would like to wish the very best of luck to of Hednesford Town Girls Under 15's Football Team.